Life in Life Scientific…
Life Scientific market products in several European countries. France is currently Life Scientific's largest market in terms of range and revenue.
Promotion of crop protection products is highly regulated in France. However, later this month Life Scientific France are partnering with InVivo Bioline at Bioline's Openfield event. The performance of Life Scientific products in the field will be demonstrated at the event.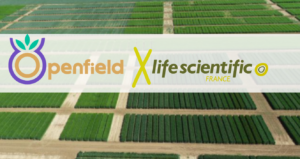 Life Scientific France and openfield:
OpenField has been set up as a platform to showcase innovative products, technologies and services offered by companies associated with Bioline InVivo. The focus is performance and sustainability, and as part of the initiative, Life Scientific France will be running demonstration trials for 3 products: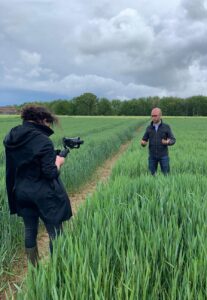 Trial n°1 with prothioconazole and metconazole on Wheat.

Trial n°2 with prothioconazole and azoxystrobin on Barley.

Trial n °3 with S Metolachlor safener on Maize.
Follow Life Scientific France on Instagram :             #lifescientificxopenfield21 !!
T3 Applications
T3 applications are being planned for most cereal crops.
Despite fusarium risk being low due to the hot and dry conditions, many growers won't want to take the risk of leaving crops completely unprotected from now until harvest.
Brown rust is also a concern at this late stage and plants will need protection to prevent yield loss.
Oraso Pro and Esker fungicides containing tebuconazole and prothioconazole make ideal choices to protect against ear diseases such as rust.
They will also give a top up on septoria control and help prevent loss of grain quality in milling wheats.
Ideal Timing
The timing of T3 applications will, of course depend on variety and end market considerations.
However the main target of the fungicide application will also change the ideal spraying date. If the target is controlling foliar diseases an early T3, around GS 59 is considered optimum. This will also help to maximise the canopy size and the duration of yield building within the plant.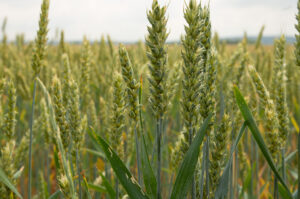 The ear is considered to be at the greatest risk of disease between GS 63 and 65, just after the start of flowering. Ears are infected via the anthers so it's important not to spray before these are out. This can be a really short time period so regular crop monitoring and a variety prioritisation plan should be in place. Levels of disease control will decrease daily after flowering is completed, so at GS 65 crops will become a priority if weather has made application impossible up to that point.
Click for ESKER information                                  Click for ORASO PRO information
Bean Agronomy
Many bean crops will have received their first fungicide application, but a follow up will be needed to ensure plants remain disease free for the remainder of the growing season. The recent warmer weather brings an increased risk of bean rust and chocolate spot.
Rust scores are not classified on the PGRO recommended list for 2021 but there are no varieties of winter or spring bean crops which are resistant to rust.
During the last couple of years bean rust has become the most dominant disease of the crop. Using an effective fungicide will protect yield losses which can be as high as 70%.
A mix of azoxystrobin and tebuconazole will control disease. Azoxystar contains 250g/l azoxystrobin and is permitted for two applications of 1.0 l/ha between GS 60 and 69. If Azoxystar has been used previously in the crop leave a 21 day interval between applications. Zonor which contains 250g/l tebuconazole can be used in mix with Azoxystar or separately from GS 40 up to 35 days before harvest to control chocolate spot and bean rust.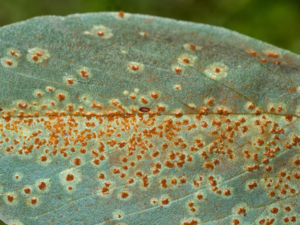 Click for AZOXYSTAR information                                            Click for ZONOR information
Oraso Pro, Esker, Azoxystar and Zonor are registered trademarks of Life Scientific. Esker and Oraso Pro contain prothioconazole and tebuconazole. Zonor contains tebuconazole. Azoxystar contains azoxystrobin.
All other products are those of other manufacturers where proprietary rights may exist. Use plant protection products safely. Always read the label and product information before use. For further product information including warning phrases and symbols refer to www.lifescientific.com